It can seem nearly impossible to compete with cash buyers in today's real estate market. These buyers have sufficient and liquid funds coming from their savings, investments, or other properties to buy a home, so they hold a buying power that is extremely challenging to compete against.
In desirable areas, such as Tucson, this is intensified even more, as several buyers are flocking to homes on the market, and all are competing to put in the strongest offer. When breathtaking homes with stunning outdoor areas and impressive interiors are on the line, buyers are quick to do whatever it takes to secure a home.
For sellers, all-cash buyers are an attractive option. Paying with cash ends up being the cheaper option for the buyer and seller alike. Closing costs are significantly reduced, there is no appraisal requirement, and ultimately, the process is much quicker and less stressful for everyone involved.
With all of these benefits, it's no wonder that sellers often lean toward the all-cash buyer. However, it is possible to beat out all-cash buyers.
How to compete with all-cash buyers in the Tucson real estate market
Get preapproved for a mortgage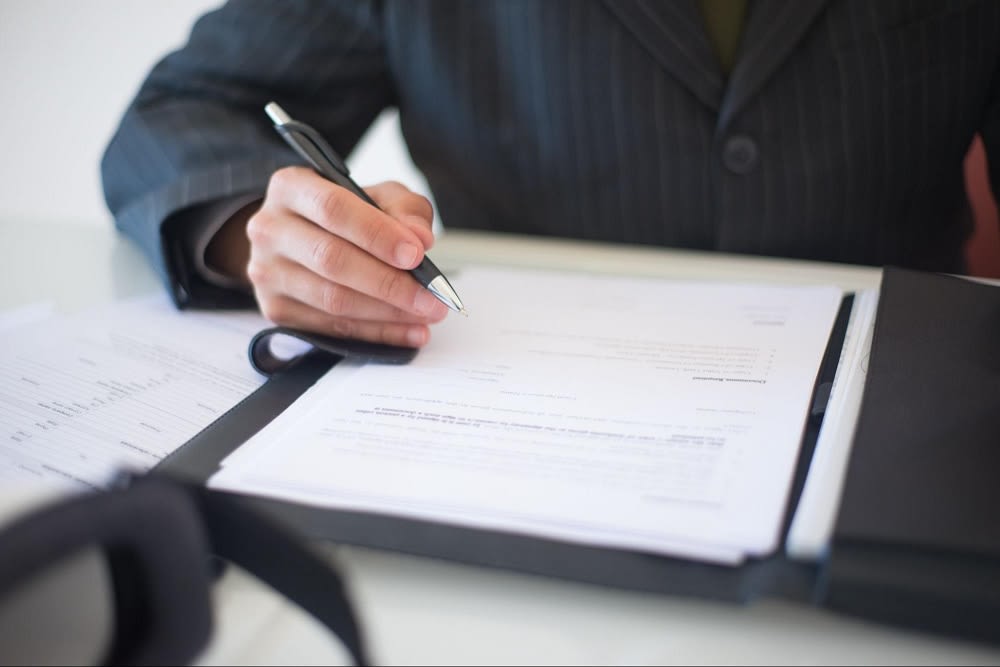 Getting preapproved for a mortgage is a major step to prove that you are serious about a property. This involves going to a lender and providing them with all the information necessary to determine how much you can borrow and what your interest rate might be. The process is highly involved, and a loan officer considers all aspects of your finances to determine what you can afford. Be sure that you
understand all of the elements that this officer will
consider, as these can all significantly impact the end decision. If you are preapproved, this dramatically reduces the risk of the deal falling through in the end, which is what sellers want to avoid.
Showing preapproval means that a buyer can afford to purchase a particular home, which makes the home-selling process much more secure for sellers.
In Tucson specifically, getting preapproved can be a game-changer. This highly desirable area often draws in plenty of buyers, and many have the financial standing to easily put in an all-cash offer on luxury homes. However, buyers in the area who demonstrate that they are preapproved differentiate themselves and show that they are serious about a property. This allows sellers to consider other factors when deciding what offer to accept.
Offer above asking price
A fantastic way to beat a cash offer is to offer above the asking price. Cash is king, but a solid bid above asking price will attract a seller's attention. Often, cash buyers come in at a lower asking price than what is listed, as they know that their offer is already competitive and attractive to sellers.
Knowing this allows noncash buyers to have a leg up. If buyers believe that there are several all-cash offers on a house, coming in above the asking price can help their offer stand out. Frequently, this type of offer is more aligned with the price that the seller is hoping for, so it leaves a good impression and sets buyers apart from the group.
Unfortunately, this is not always an easy option. Putting in an offer above asking price can be difficult for some, as it may make the home slightly out of their budget. Buyers should also consult with their real estate agent to determine the exact amount they should offer. Agents know the community and area well, so they can help buyers choose the price that the seller is likely to accept.
By putting down an extra amount, buyers show sellers how much they want a home. Discuss this with your real estate agent and determine whether offering high is a reasonable and practical option.
Waive contingencies
Another way to beat out cash buyers is to waive any contingency fees. Known as one of the best ways to compete in a bidding war, waiving contingencies can drastically increase the likelihood that a buyer will secure a home.
Waiving contingencies means giving up certain protections or guarantees to secure a home and fast-track the closing. There are
several types of contingencies
, and buyers must understand all of the protections in place for them. Common contingencies that buyers often utilize include the following:
Home inspection contingency

Before closing on a home, a buyer will often hire a home inspector to survey the home for damages or potential problems. Waiving this step means that buyers may purchase a home without knowing all of its potential issues or necessary repairs.

Appraisal contingency

When an offer is accepted, a lender will often come out to appraise the property. This contingency typically protects buyers from spending more than the home's value. Once this is waived, buyers do not have this protection and are locked into what they offered, even if the home is not worth that amount.

Financing contingency

Occasionally, a buyer's financing option won't go through or be accepted. To protect buyers in this situation, this contingency allows individuals to break the contract if their financing option doesn't materialize. However, when this is waived, buyers are locked in and cannot back out without losing their deposit.
Waiving contingencies can come with risks, so buyers must understand what they are getting into before taking this step. In the Tucson market, there are several contingencies that you may not want to waive, and a local agent can help you navigate which are negotiable and which cannot be given up.
Agree to the seller's timeline
Often, sellers are looking to sell their homes efficiently and on their own time. Although the property likely holds many memories, most sellers want to make the process as seamless as possible. This means that when they encounter a buyer willing to work at a similar pace, they jump at the chance to make a deal with them.
Often, cash buyers realize that their biggest draw is their financials. This means that they may be less likely to compromise in other areas of the homebuying process. Occasionally, a cash buyer who is eager to buy will meet a seller who wants to go through the process at a slower pace. Both sides may be unwilling to negotiate on timing, which can create a barrier in the deal. This provides an opportunity for noncash buyers, as sellers may be more convinced by a buyer who volunteers to work with them and compromise on timing.
This situation can play out in a variety of different ways. Sometimes, sellers want to draw out the process as they look for a new home. Other times, they're looking to leave the area and move into a new space as quickly as possible. For instance, if the seller of a Tucson home has already closed on a breathtaking Vail mansion, they are likely ready and willing to leave their current area and get into their new home. This means that a potential buyer has the opportunity to adapt to this timeline, therefore making their offer more favorable since it takes the seller's needs and preferences into consideration.
Hire the right real estate agent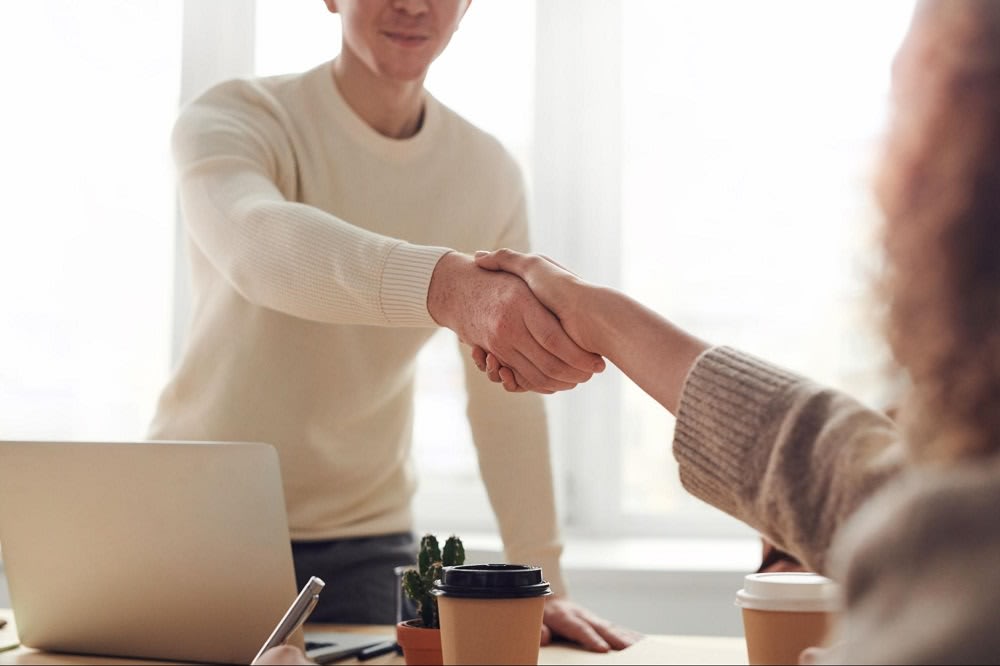 One of the most important things buyers can do in a highly competitive market is to hire an experienced and knowledgeable real estate agent. Especially in the Tucson market, buyers can navigate plenty of obstacles and scenarios. It is vital to have an agent who understands these intricacies, as they can help you avoid common homebuying mistakes that other buyers may make. Different communities and neighborhoods have varied atmospheres and buying requirements, so it is important to have a trusted guide who can help buyers through the process.
Patricia Kay Brown is a trusted Tucson agent who helps buyers through high-stress situations like bidding wars and competing with all-cash offers. Her knowledge and determination to lock in a home that her clients love help drive her to secure the best possible deals for those who work with her. With unparalleled experiences securing Catalina Foothills properties, exploring Oro Valley luxury homes, helping buyers find the right Tucson mansions, and more, Patricia's guidance and familiarity with the market are unparalleled. To learn more and connect with Patricia, click here.