Located outside Tucson, Vail is a luxurious resort town with stunning views and quiet elegance. Home to sprawling ranches and horse farms, excellent schools, and a friendly, upscale atmosphere, Vail sets the stage for a life of style. The lighting here is gorgeous and blue skies are the norm. With such spectacular mountain views and wild beauty, it is only fitting that the interior spaces shine as bright.

If you have just purchased or are interested in acquiring a Vail property, you are probably already thinking of your interior design scheme. Vail offers many new construction homes, which can be particularly challenging to master in terms of decor. The houses have perfect lines, large windows, and a neutral base – so how do you make the space your own? Read on for the top eight tips on how to style your Vail home.
Get to know your home
Before ordering furniture or scouring galleries for artwork, take some time to experience your home. Wander the halls, sit quietly in each room, and let the place reveal itself to you. It may sound rather woo-woo, but allowing this process can be transformative. If you have lived in your home for a while, you likely walk by the same things every day without noticing them. And if you are new to a property, you might not be familiar with all the lines and spaces. Being with the room can change your perspective and give you a new understanding of the layout you're working with and your design interests.
Let staging be your guide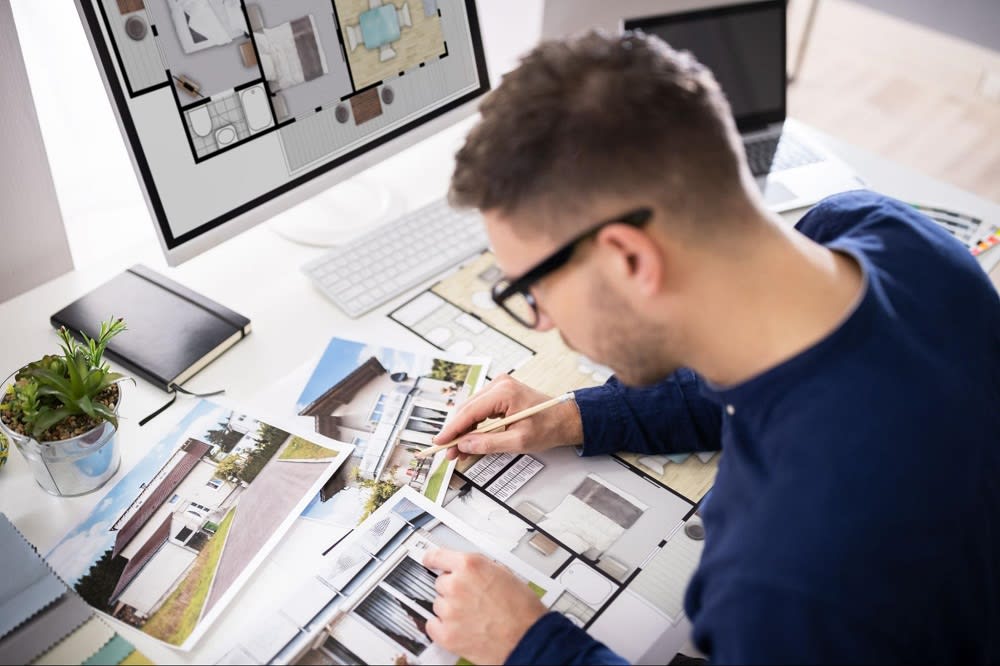 Professional staging companies understand the importance of ample lighting, clutter-free space, and good flow. They create picture-perfect settings highlighting your home's clean lines and exquisite details. Walking into a well-staged home evokes a sense of calm and relaxation – precisely what you should come home to every day. Research and study staging photos to understand how to create that airy, elegant look.
Pinterest what you love
This digital platform is tremendously helpful for identifying your design style. Scroll through the images, create boards for every room in your house, and start pinning. Don't edit yourself – pin every sofa and color and room style that gives you a jolt of energy. Then go back through and look at each board. Have you pinned anything twice? Do you keep returning to the same emerald green shade or minimalist chair? Go on autopilot with your choices, and you'll see what your subconscious gravitates to, which gives you insight into the style you truly love. Insider tip: check out your wardrobe. Are you attracted to black and neutral tones, or do you adore splashes of color? Your sartorial style may reveal how you see yourself and what you love.
Consider the entire house
While it may be tempting to tackle one room at a time, some elements need to be seen through the lens of the whole house. Paint is one of those elements. If you paint each room individually, you risk a disjointed design scheme – unless you go with a neutral base throughout, as Joanna Gaines suggests in her book, Homebody. Consider which colors you love and if you want those colors to come from the paint on the walls rather than bright furniture and throw pillows. Insider tip: it is much easier to change out pillows than to repaint the house!
A place for everything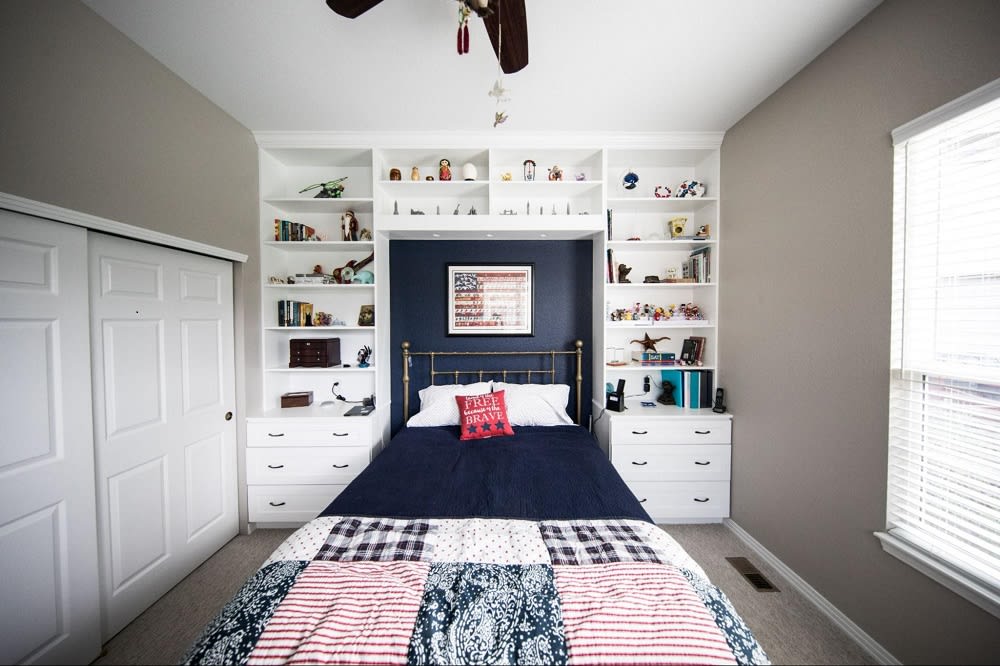 As you get an idea of the colors and furniture you like, focus on how you can make those work for you. Design should be functional as well as stylish. If you work from home, consider your work materials. Are you constantly shuffling papers and books around your desk or losing your favorite pen? Design your office space, and choose your furniture specifically to contain all the bits and pieces of your life. Perhaps you incorporate a built-in toy compartment for the kids or a special baking cabinet for the kitchen. Accounting for these details sets you up for a chic and functional home sans clutter.
Samples, samples, samples
One of the most helpful tools the interior design world offers is complimentary samples. Most design companies and stores happily provide swatches of fabric, small jars of paint, or a piece of flooring. Take advantage of all of them! Collect the colors and textures that appeal to you and lay them out in their respective rooms. You will get a clearer idea of what works, what does not, and what you can not live without – and you may be inspired to try a color or style you had not previously considered.
Make three your favorite number
Make sure to work in groups of three or five when arranging decorative trays, stacks of books, pictures, vases, or candles. Odd numbers are the golden rule in interior design, as they create visual interest. Artful arrangements of odd-numbered items invite the eye to travel from one piece to the next, adding dimension and interest to the room. Symmetrical stacks flatten the look and leave the eyes bored and stationery, which is nowhere near as captivating. Insider tip: remember the words of the great Diana Vreeland: "The eye has to travel."
Embrace color
Whether you opt for a sumptuous bohemian scheme with bright jewel tones or prefer a minimalist look with soft, neutral tones, every room can benefit from a pop of color. Choose one cherry red item and see how you like it. Add a red picture frame to your dresser or a red vase to the entryway table. Throw pillows and blankets also serve as low-risk and inexpensive options. If you don't like the look, you can always change it out for something in your existing color scheme. But give it a try! Small but vibrant pops of red add dimension to softer palettes and offer an unexpected thrill.
Are you interested in exploring Vail luxury homes? Contact Vail realtor Patricia Kaye Brown at Unlocking Dreams Tucson today to start your Arizona adventure.